I'M A STRANGER HERE MYSELF - LGBT Night
@ The York Theatre Company at Saint Peter's
Address:
619 Lexington Avenue
New York, NY

Phone: (212) 935-5820

Website: View Website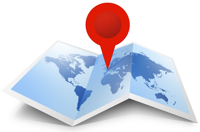 View Map
Special LGBT Night Offer for I'M A STRANGER HERE MYSELF, the new musical at The York Theatre Company starring Mark Nadler!
Purchase a $38 ticket to I'M A STRANGER HERE MYSELF on Wednesday, May 15th at 8PM and receive a voucher for admission to the Post-Show LGBT Night reception featuring wine, snacks and sodas.
In I'M A STRANGER HERE MYSELF, multi-award winning entertainer MARK NADLER – guided by noted director DAVID SCHWEIZER – explores the Weimar Republic by delving deeply into the songs of the time, as well as into the lives of the people who wrote them and the people who were influenced by them – Kurt Weill, Friedrich Hollaender, Lotte Lenya and Marlene Dietrich, to name just a handful. The Weimar Republic was Germany's first democracy and a time of unprecedented artistic and sexual freedom. Mr. Nadler's multilingual performances of songs that speak of yearning for deliverance are especially pungent in their evocation of European Jews and homosexuals, the luckiest of whom found refuge in America.
HOW TO PURCHASE A TICKET FOR LGBT NIGHT: Visit YorkTheatre.org, select May 15th and use code LGBTNADLER38. Or call [212) 935-5820 and use code LGBTNADLER38
Event Type: Theatre
View #GayTheatre
Section: Entertainment
View #GayMovies
Region: New York City, NY
View #GayNYC