Out on the Mountain @ Magic Mountain
@ Magic Mountain
Valencia, CA


Send Message

Website: View Website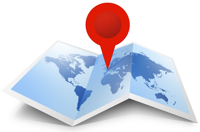 View Map
Six Flags Magic Mountain's annual "Out on the Mountain" Gay Night returns this year on Friday, September 20, 2013. The entire park goes gay for the night, which provides an safe and inclusive environment of fun for the LGBT community, with rides, dance party, and performers.
Out on the Mountain is the creation of Six Flags Magic Mountain and DJ Ray Rhodes started in 2008. Over 6,000 people are expected to attended this sixth annual Southern California event of thrill rides and private gay party, while raising funds for local gay charities and organizations. The entire park is closed to the general public for this private GLBT party from 6pm-1am.
Attendees will enjoy the Magic Mountain park with thrill rides including Six Flags Magic Mountain's new ride Full Throttle, along with Lex Luthor: Drop of Doom, Green Lantern: First Flight, Superman: Escape from Krypton, Batman the Ride, Tatsu, Apocalypse, The Riddler's Revenge, and X2.
Event Type: Amusement Park
Section: Events
View #GayEvents
Region: Los Angeles, CA
View #GayLA