It Shoulda Been You
@ShouldaBeenYou | #ShouldaBeenYou
@ The Books Atkinson Theatre
Address:
256 W 47th Street
New York, NY

Website: View Website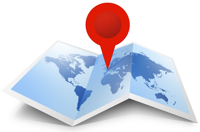 View Map
THE NEW MUSICAL COMEDY NOW LEGAL IN 37 STATES
IRRESISTIBLE CAST! IRRESISTIBLE PRICE! Orchestra seats as low as $75!
"A MUST SEE! AN UPROARIOUS, UNEXPECTED DELIGHT!
THE BEST NEW MUSICAL OF THE BROADWAY SEASON!" - Perez Hilton
"A madcap musical with an all-star cast!" - Time Out NY
David Hyde Pierce directs a hilarious cast complete with blushing brides, nervous grooms, overbearing moms, unexpected guests, and enough twists and turns to make even the most experienced wedding planner throw up his hands and say 'holy matrimony!'
YOU'LL LAUGH. YOU'LL CRY. YOU'LL BE HOME BY 10.
SAVE OVER 35% NOW!
For performances now through 6/30/15
$89
Orchestra/Front Mezzanine
[Reg. $119-142)
$67
Rear Mezzanine
[Reg. $79-109)
VISIT TICKETMASTER.COM and USE CODE LSP1 Or CALL: 877-250-2929 and mention code LSP1 VISIT: Brooks Atkinson Theatre, 256 W. 47th Street
An irresistible cast delivers "100 minutes of comic gold!" - The Hollywood Reporter
"TYNE DALY is fiercely funny and HARRIET HARRIS is wickedly comedic! Smart and Funny, this irreverent musical comedy is full of touching moments, tension, humor and some surprising revelations." - Associated Press
https://www.facebook.com/shouldabeenyou
https://www.youtube.com/shouldabeenyou
http://instagram.com/shouldabeenyou
https://twitter.com/ShouldaBeenYou
*Offer valid on select seats through 6/30. Offer not valid on Saturday evening performances. Offer subject to availability and prior sale. Not valid on prior purchases and cannot be combined with any other offers or promotions. All sales final; no refunds or exchanges. Telephone and internet orders are subject to standard service fees. A $2.00 theatre facility fee is included in the price of the ticket. Limit 10 tickets per order. Blackout dates may apply. Offer may be revoked or modified at any time.
Event Type: Theatre
View #GayTheatre
Section: Entertainment
View #GayMovies
Genre: Theatre
View #GayTheatre
Region: New York City, NY
View #GayNYC