#GayPalmSprings Featured Business Listings
> More #GayPalmSprings Business Listings
#GayPalmSprings Featured Events
#GayPalmSprings Featured Content
The Hornet Guide to Gay Palm Springs
February 07, 2017
With gorgeous mountain views, Mid-Century Modern architecture, fine dining and a lively nightlife scene, the gays come to Palm Springs for fun in the sun
| Palm Springs, CA ARTICLES | Palm Springs, CA HUB | #GayPalmSprings | @ILoveGayPS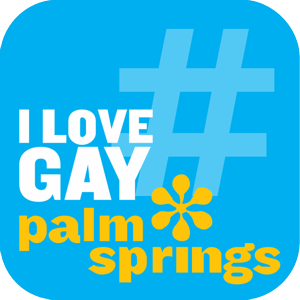 |
| Travel ARTICLES | Travel HUB | #GayTravel | @ILoveLGBTTravel |


Out on the Road Southwest: Palm Springs, Scottsdale & Beyond, Pt. 1
January 26, 2017
Call me a glutton for punishment but when my friend, YouTuber Davey Wavey asked me to join him on a new roadtrip across the Southwest, I said yes instantly.

Living Wells - View More Article Entries | View Business Listing
| Palm Springs, CA ARTICLES | Palm Springs, CA HUB | #GayPalmSprings | @ILoveGayPS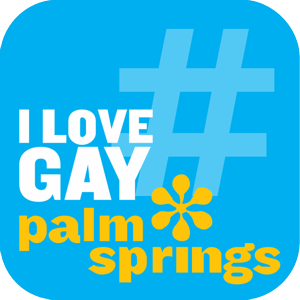 |
| Travel ARTICLES | Travel HUB | #GayTravel | @ILoveLGBTTravel |


What Are They Saying About #GayPalmSprings?
Featured #GayPalmSprings Content & Updates
February 07, 2017

The Hornet Guide to Gay Palm Springs
With gorgeous mountain views, Mid-Century Modern architecture, fine dining and a lively nightlife scene, the gays come to Palm Springs for fun in the sun
| Palm Springs, CA ARTICLES | Palm Springs, CA HUB | #GayPalmSprings |
| Travel ARTICLES | Travel HUB | #GayTravel |



January 26, 2017

Out on the Road Southwest: Palm Springs, Scottsdale & Beyond, Pt. 1
Call me a glutton for punishment but when my friend, YouTuber Davey Wavey asked me to join him on a new roadtrip across the Southwest, I said yes instantly.
Living Wells - View More Article Entries | View Business Listing
| Palm Springs, CA ARTICLES | Palm Springs, CA HUB | #GayPalmSprings |
| Travel ARTICLES | Travel HUB | #GayTravel |



January 15, 2017

Landmark Events in Palm Springs

| Palm Springs, CA ARTICLES | Palm Springs, CA HUB | #GayPalmSprings |
| Circuit Parties ARTICLES | Circuit Parties HUB |
| Events ARTICLES | Events HUB | #GayEvents |



November 06, 2016

Your guide to desert's LBGT wedding vendors and venues
Gay weddings aren't a niche in Greater Palm Springs. Couples travel from afar to make their bond here, knowing they will be welcome and celebrated.
| Palm Springs, CA ARTICLES | Palm Springs, CA HUB | #GayPalmSprings |
| Travel ARTICLES | Travel HUB | #GayTravel |



John Barrowman honored at LGBTQ event at Barry Manilow estate
John Barrowman plans to place his crystal Visibility Award from the Human Rights Campaign next to his other favorite honor - his MBE or Member of the Most Excellent Order he got from the Queen and the British government.
| Palm Springs, CA ARTICLES | Palm Springs, CA HUB | #GayPalmSprings |
| Pride ARTICLES | Pride HUB | #GayPride |
| Events ARTICLES | Events HUB | #GayEvents |



November 04, 2016

Happy Pride! Check out Destination PSP's Rainbow Merchandise, HRC, the LGBT Center, and #ILoveGayPalmSprings!
Happy Greater Palm Springs Pride! Check out Destination PSP's incredible selection of LGBT related merchandise including original #ILoveGayPalmSprings t-shirts, tanks, sticky wallets, mugs …
ILoveGay Palm Springs - View More Article Entries | View Business Listing
| Palm Springs, CA ARTICLES | Palm Springs, CA HUB | #GayPalmSprings |
| Pride ARTICLES | Pride HUB | #GayPride |
| Events ARTICLES | Events HUB | #GayEvents |



November 02, 2016

Here's what to do during Greater Palm Springs Pride this week
Greater Palm Springs Pride kicks off this Tuesday and goes until Sunday with plenty of things to celebrate for diversity and equality. Now 30-years old, the festival was started to remember the Stonewall Rebellion in New York City, and has grown into one of the biggest LGBT festivals in Southern California.
| Palm Springs, CA ARTICLES | Palm Springs, CA HUB | #GayPalmSprings |
| Pride ARTICLES | Pride HUB | #GayPride |
| Events ARTICLES | Events HUB | #GayEvents |



October 23, 2016

#ILoveGayPalmSprings @ Palm Springs Pride 2016
If you're in Palm Springs this November 5-6 for Pride, be sure to come on by and see us at our booth with the folks from GayDesertGuide.com.
ILoveGay Palm Springs - View More Article Entries | View Business Listing
| Palm Springs, CA ARTICLES | Palm Springs, CA HUB | #GayPalmSprings |
| Pride ARTICLES | Pride HUB | #GayPride |
| Events ARTICLES | Events HUB | #GayEvents |



October 21, 2016

Our Top 10 Gay Friendly Picks for 2017
Looking for a holiday destination for 2017 and not sure where to go? We've rounded up some of our favorite gay friendly destinations around the world
TwoBadTourists.com - View More Article Entries | View Business Listing
| Palm Springs, CA ARTICLES | Palm Springs, CA HUB | #GayPalmSprings |
| Travel ARTICLES | Travel HUB | #GayTravel |



October 19, 2016

Palm Springs and Riverside among most LGBT-friendly in the Inland area
Palm Springs and Riverside are among the most gay-friendly cities in the Inland area, but Fontana and Ontario fall behind on the LGBT-friendly list,
ILoveGay Palm Springs - View More Article Entries | View Business Listing
| Palm Springs, CA ARTICLES | Palm Springs, CA HUB | #GayPalmSprings |
| Travel ARTICLES | Travel HUB | #GayTravel |


Join Our E-Mail List