#GayNYC Featured Business Listings
> More #GayNYC Business Listings
The LGBTQ Pavilion At The New York Times Travel Show Has Everything You Need For Your Next Adventure
January 17, 2019
The LGBTQ Travel Pavilion at The New York Times Travel Show doubles in size this year. Check out these top highlights for the community and its allies.
| New York City, NY ARTICLES | New York City, NY HUB | #GayNYC | @ILoveGayNYC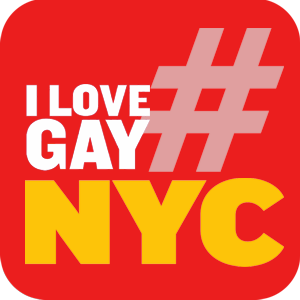 |
| Adventure ARTICLES | Adventure HUB |
| Travel ARTICLES | Travel HUB | #GayTravel | @ILoveLGBTTravel |


From the CEO: Come to New York, Where It All Began
November 11, 2018
In New York City, the 2019 forecast is rainbow-tinted. It's the year the city commemorates the 50th anniversary of the Stonewall uprising—the fateful event back in June 1969 that ignited the LGBTQ civil rights movement. And next year, we're thrilled to hold our 36th Annual Global Convention in the city where it all began.

IGLTA - View More Article Entries | View Business Listing
| New York City, NY ARTICLES | New York City, NY HUB | #GayNYC | @ILoveGayNYC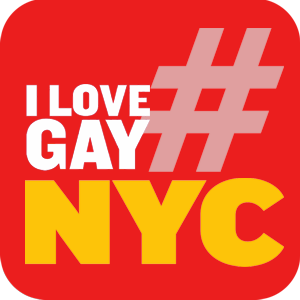 |
| Travel ARTICLES | Travel HUB | #GayTravel | @ILoveLGBTTravel |


What Are They Saying About #GayNYC?
Featured #GayNYC Content & Updates
January 17, 2019

The LGBTQ Pavilion At The New York Times Travel Show Has Everything You Need For Your Next Adventure
The LGBTQ Travel Pavilion at The New York Times Travel Show doubles in size this year. Check out these top highlights for the community and its allies.
| New York City, NY ARTICLES | New York City, NY HUB | #GayNYC |
| Adventure ARTICLES | Adventure HUB |
| Travel ARTICLES | Travel HUB | #GayTravel |



November 11, 2018

From the CEO: Come to New York, Where It All Began
In New York City, the 2019 forecast is rainbow-tinted. It's the year the city commemorates the 50th anniversary of the Stonewall uprising—the fateful event back in June 1969 that ignited the LGBTQ civil rights movement. And next year, we're thrilled to hold our 36th Annual Global Convention in the city where it all began.
IGLTA - View More Article Entries | View Business Listing
| New York City, NY ARTICLES | New York City, NY HUB | #GayNYC |
| Travel ARTICLES | Travel HUB | #GayTravel |



October 10, 2018

Virgin Atlantic launches 'Pride' flight with LGBTQ crew
Tituss Burgess to host London-New York flight featuring drag queen bingo and live performances for WorldPride in June 2019
| New York City, NY ARTICLES | New York City, NY HUB | #GayNYC |
| Travel ARTICLES | Travel HUB | #GayTravel |



October 03, 2018

Lesbians in the Travel Industry: In Conversation with Tanya Churchmuch
We spoke to Tanya Churchmuch about raising the profile of lesbians in the travel industry, as they are currently underrepresented.
| New York City, NY ARTICLES | New York City, NY HUB | #GayNYC |
| Travel ARTICLES | Travel HUB | #GayTravel |
| Lesbian | #LesbianLife


September 27, 2018

Registration Opens for International Gay & Lesbian Travel Association's 2019 Convention in New York City
The 2019 theme, UNITE, emphasizes the need for tourism professionals to work together to create a more inclusive world for LGBTQ travelers
IGLTA - View More Article Entries | View Business Listing
| New York City, NY ARTICLES | New York City, NY HUB | #GayNYC |
| Travel ARTICLES | Travel HUB | #GayTravel |
| Lesbian | #LesbianLife


June 25, 2018

VIDEO: Thousands celebrate LGBTQ Pride across the country
Thousands showed up to support the LGBTQ community with Pride marches across the country on Sunday.
| New York City, NY ARTICLES | New York City, NY HUB | #GayNYC |
| Pride ARTICLES | Pride HUB | #GayPride |
| Events ARTICLES | Events HUB | #GayEvents |



June 22, 2018

New York City: All the best places for a gay getaway in the Big Apple
New York City is the birthplace of the global Pride movement and spiritual home of LGBTQ people everywhere.
| New York City, NY ARTICLES | New York City, NY HUB | #GayNYC |
| Pride ARTICLES | Pride HUB | #GayPride |
| Travel ARTICLES | Travel HUB | #GayTravel |



June 02, 2018

JetBlue Celebrates Airline's Commitment to Diversity with Support for LGBT Events throughout Pride Month
JetBlue announced a variety of events it will support in June as the airline celebrates diversity and equality as part of LGBT Pride Month.
| New York City, NY ARTICLES | New York City, NY HUB | #GayNYC |
| Pride ARTICLES | Pride HUB | #GayPride |
| Business ARTICLES | Business HUB | #LGBTBiz |



March 17, 2018

Did closing New York City bathhouses in the 1980s strip dignity from gay men?
The closing of gay bathhouses during the 1980s HIV/AIDS crisis constituted a "dignity taking," two scholars argued in a Bates presentation.
| New York City, NY ARTICLES | New York City, NY HUB | #GayNYC |
| Sauna ARTICLES | Sauna HUB | #GaySauna |
| History ARTICLES | History HUB | #LGBTHistory |



March 03, 2018

R Family Vacations are the ultimate LGBT travel planners
R Family Vacations were the first travel company to create vacations for LGBT families and their friends, beginning with their inaugural cruise in 2004. Since then, more than 20,000 guests have traveled with them around the world. There are many ways to define a family, and R Family Vacations celebrates them all. On R Family …
Bear World Magazine - View More Article Entries | View Business Listing
| New York City, NY ARTICLES | New York City, NY HUB | #GayNYC |
| Cruise and Luxury Travel ARTICLES | Cruise and Luxury Travel HUB | #GayCruise |
| Travel ARTICLES | Travel HUB | #GayTravel |


Join Our E-Mail List